| | |
| --- | --- |
| Renée McGurry – Past Chair |  Pahan Pte San Win – Grandmother |
| Jennifer Oborne Crolly – Co-Chair | Mona Moquin – Member of Council |
| Jenna Firth – Co-Chair | Larry Brass – Member of Council |
| Shane Bostrom – Treasurer | Lisa Aymont-Hunter – Member of Council |
Renée McGurry – Past Chair
 Pahan Pte San Win – Grandmother
Jennifer Oborne Crolly – Co-Chair
Mona Moquin – Member of Council
Jenna Firth – Co-Chair
Larry Brass – Member of Council
Shane Bostrom – Treasurer
Lisa Aymont-Hunter – Member of Council
Renée McGurry – Past Chair
Renée McGurry is presently working as a support teacher for the Treaty Relations Commission of Manitoba. She is a member of Treaty 2, Pinaymootang in Northern Manitoba. She retired from St. James-Assiniboia School Division in Winnipeg in 2016. In her 35 years as an educator, she has worked in grade 4-9 classrooms, with the last eight years as the Indigenous Education Lead Teacher for the school division. Through professional development, Renée has provided educators with the knowledge, support, and resources needed to weave Indigenous perspectives into classrooms, schools and division-wide programming.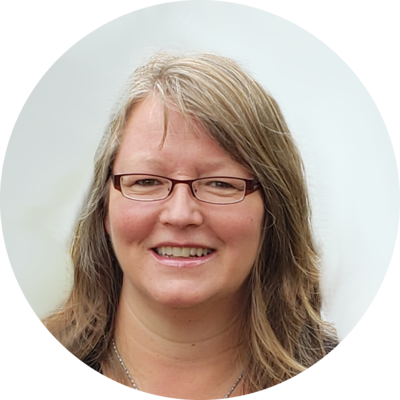 Jennifer Oborne Crolly – Co-Chair
Jennifer is a non-Indigenous educator and helper, who is committed to offering and supporting experiences that bring people together and nourish the heart. Her life has been immeasurably enriched through 25 years of Indigenous Teachings, Ceremony and community. As an educator, Jennifer has led 10 years of heart-centred, school-based 7 Teachings programming, hundreds of opportunities for children and families to sit with the Drum, and guided teachers in relating with Indigenous people and perspectives. As a helper, she is a passionate supporter of the healing journey and shares her gifts in Ceremony, through community gatherings, and as part of her private healing practice.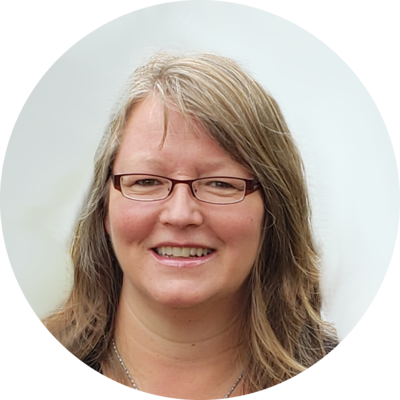 Jenna Firth has been teaching elementary grades in Seven Oaks School Division since 2015. She is an alumni of the Community-based Aboriginal Teacher Education Program (C.A.T.E.P.) based out of the University of
Winnipeg. This program allowed her to work as an Educational Assistant in Seven Oaks School Division while simultaneously attending university classes.
Jenna has been a leader in Indigenous Education in her schools. Always seeking to support the comfort and confidence of Indigenous students and families, she has helped develop resources, supported research, and
held space for colleagues wanting to learn how to walk in good relationship. Jenna hopes to inspire educators to make Indigenous Education meaningful, empowering and validating in their classrooms, as she is living proof of the outcomes.
Shane Bostrom – Treasurer
Shane Bostrom grew up in the Métis community of Manigotogan, MB, and he graduated from the Wanipigow School located on the Hollow Water First Nation. At the age of 20 Shane began to work for the Royal Bank of Canada. During his tenure at RBC, Shane was a member of the RBC Aboriginal Focus Group, learned to speak French and completed a BA and BEd at the University of Winnipeg.
In 2010 Shane left the RBC and took on the role of coordinator of the Standing Tall program with the Manitoba Métis Federation. Two years later he moved to a teaching role at the Louis Riel Institute. In 2018 he left LRI and became the project manager for the Build From Within program at the Winnipeg School Division. He continues to manage the program and is also the Indigenous grad coach at Tec Voc.
Pahan Pte San Win – Grandmother
Pahan Pte San Win – Grandmother is Lakota, Cree & Métis with roots that reach back to Wood Mountain, SK. With a degree in social work from the University of Calgary, Pahan has worked in the role of spiritual caregiver to incarcerated youth and provided counseling support to residential school survivors, traumatized women and incarcerated men. Her storytelling pursuits include producer of the Good Medicine Radio Show for CKLB Radio in Yellowknife, NT and a blog, www.IMarriedaHolyMan. She also contributed to the anthology, "Keetsahnak / Our Missing and Murdered Indigenous Sisters (2018). Pahan's vision to have a Sundance of Women that honours our stolen sisters was realized in 2017 and continues until 2020. She is also a business owner of www.bearpawtipi.ca .
Mona Moquin – Member of Council
Mona grew up in a French community of LaBroquerie, MB. She is a 4th year high school Social Studies teacher in the Division Scolaire Franco Manitobaine (DSFM). Mona served as Vice-president for l'Union nationale Saint-Joseph du Manitoba from the years
of 2014-2017, and then began representing Full Circle on the Indigenous Inclusive Directorate Advisory Council. She has worked on French Indigenous pedagogy activities for ACELF and AEFM, and was an advisor for
the French curriculum of Grade 12 Current Topics in First Nations, Métis and Inuit Studies course. Mona strongly believes in continuation education and is currently enrolled in her post-bac at the University of
Manitoba.
Larry Brass – Member of Council
Larry is Cree and Ojibway and is a member of Wuskwi Siphik First Nation. As the Indigenous Mental Health and Wellness Specialist at the Canadian Mental Health Association Manitoba and Winnipeg. Larry assesses current mental health interventions through an Indigenous lens and implements cultural adaptions to better suit the needs of Indigenous participants. Larry is deeply invested in his traditional cultural practices and works with many knowledge keepers in the acquisition of Indigenous ways of knowing and healing. He is committed to building capacity from Indigenous trauma-informed perspectives supporting Indigenous empowerment, self-efficacy and the reclamation of Indigenous identity.
Lisa Aymont-Hunter – Member of Council
Lisa is a mixed-ethnicity Indigenous grandmother who identifies as Anishinaabe through her ancestral ties to the historical St. Peter's Reserve/Red River Valley region. After graduating with honours from the Applied Counselling program at Red River College, Lisa worked in the inner city before accepting a position as Ishkode Obimiwidoon or Indigenous Cultural Networker at the River East Transcona School Division in 2007. She enjoys helping educators integrate authentic Indigenous perspectives and initiated the development of three guideline documents for staff to refer to regarding: Smudge protocol, Drum care and protocol, and inviting Elders and Knowledge Keepers into the classroom. Lisa sustains her spirit through ceremonies with her lodge family near Libau, Manitoba. It is helping and witnessing Indigenous students connect to their cultural birthright and deepen their pride in their identity that gives Lisa the greatest sense of purpose and joy in her work.