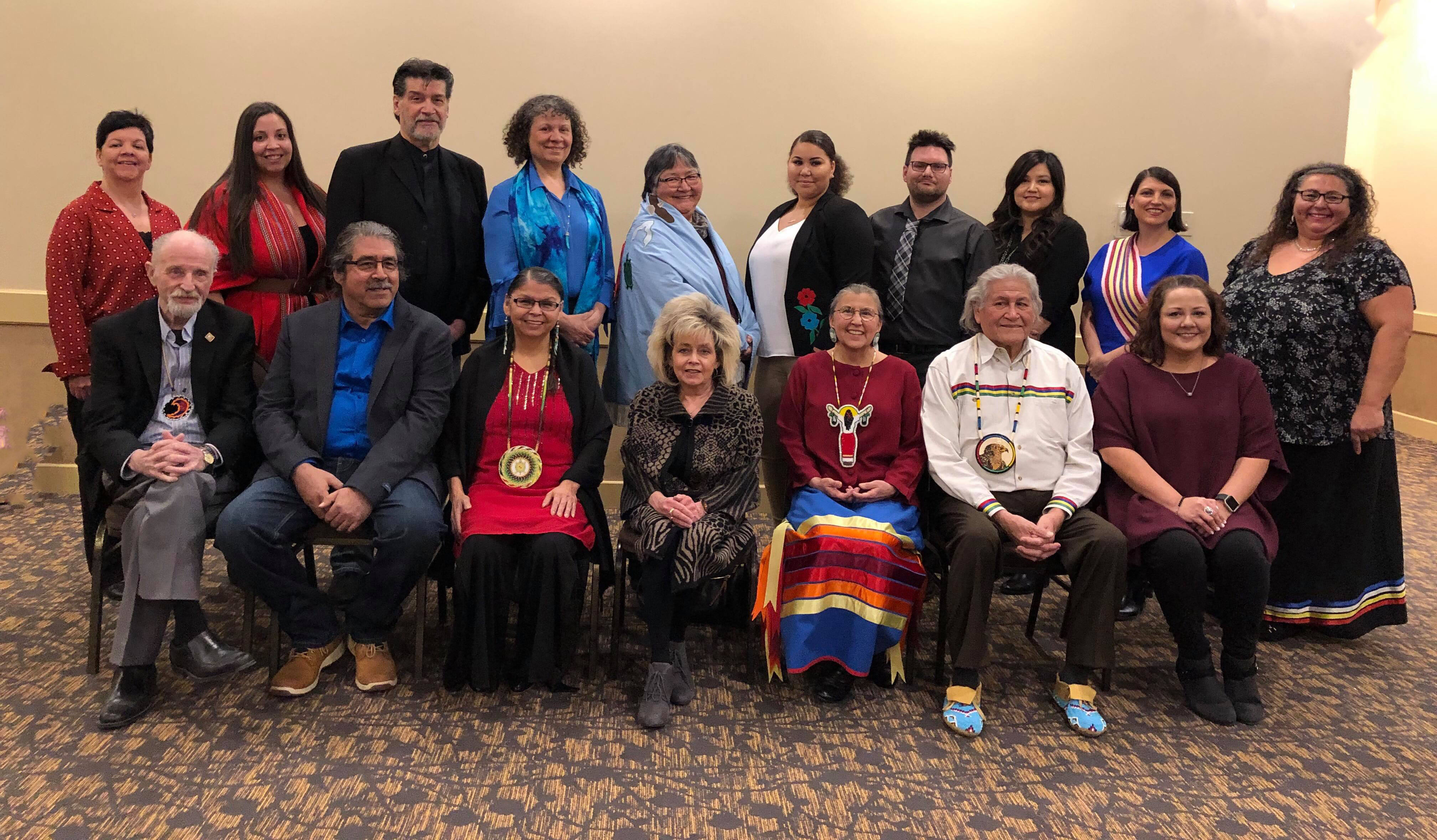 Friday, March 6, 2020 Full Circle Conference and Educators' Awards Banquet
Victoria Inn Hotel and Conference Centre- 1808 Wellington Ave, Wpg, MB
The theme for the Full Circle 2020 Conference is 'Reclaiming Right Relationship: Indigenous Pedagogy in the Classroom'. We will share in a 1-day learning experience with excellent keynotes, and lots of hands-on learning for educators to take back to their classrooms.
KEYNOTES (9 am – noon): 
Niigaan Sinclair will speak on Reconciliation in the classroom, and Dr. Alex Wilson will speak on land-based education. Both will be offering hands-on learning sessions in the afternoon to help teachers incorporate these topics in their teaching.
The 3rd breakout session will be the interactive "Box and the Circle" workshop.
Register soon, we are over 60% sold out!
Three afternoon breakout sessions (1-3:15 pm)
Reconciliation in the Classroom (Niigaan Sinclair)
In order to achieve reconciliation, it is of fundamental importance that educators receive information and interpretation of the Truth and Reconciliation Commission (TRC), as it relates to them. This breakout session provides educators with ideas on how to
incorporate the final report of the TRC into classrooms, schools, and other educational settings. The workshop will be participatory and experiential, while also assisting with education planning.
Land-based Education in Schools (Dr. Alex Wilson)
Dr. Alex Wilson's workshop is now full.
This workshop will discuss and explore how land-based education can be used as an effective anti-oppressive, anti-racist form of education.
The Box and the Circle: Rebalancing and Healing (Full Circle Team)
This experiential workshop explores the effects of Residential Schools and Canada's Policy of Assimilation and how we can work together to impact meaningful change. Topics covered include: the Indigenous family system, Indigenous and Western world views, effects of trauma and tools to reduce trauma.
Early Bird Conference Rate (deadline: Jan 18th 2020) $225
Regular Conference Rate – $250
Evening Full Circle Awards Banquet Tickets -$125

This event is being organized by Planners Plus. Click on the button below to register one or both events: